Aspire for Better Creative



Aspire for Better Representation

Founded in 2015, Aspire Artists Agency Inc. represents Creative Agencies, Design, Production, Post-Production and Music Companies to the U.S. and Canada. Our global roster spans from Los Angeles to New York, Buenos Aires and Ukraine.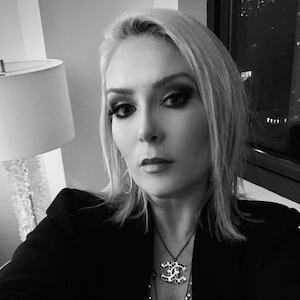 Kristen Huffines
Founder • Principal
Kristen Huffines is the Founder & Principal of Aspire Artists Agency Inc., representing award-winning Creative Agencies, Design, Production (Live Action), Post-Production and Music companies to the U.S. and Canada with a global roster spanning across the U.S. to Buenos Aires and Ukraine.
A graduate of Emerson College in Boston, a school dedicated to communication and the arts, Huffines held many coveted internships during her tenure at companies such as Fairchild Publications (W Magazine, Jane, WWD, and Los Angeles Magazine) in New York City and DreamWorks in Los Angeles.
Huffines launched her career at Creative Artists Agency in Motion Picture Talent as an assistant in Beverly Hills. She later transitioned to sales at Fuel Outdoor, calling on advertising agencies and film studios in Los Angeles. In 2009, Huffines became Director of Membership Outreach at the largest global organization for entertainment marketers, PromaxBDA in Santa Monica, before relocating to New York City in 2011 to join Favorite Color, a creative agency, as VP, Business Development.
With a strong affection for music and the arts, Huffines served 4 years (2019 - 2022) on the board of Nat King Cole Generation Hope, a 501c(3) non-profit, founded by Timolin and Casey Cole, the twin daughters of Nat King Cole, fulfilling its mission to provide music education to children with the greatest need and fewest resources.
Aspire Artists Agency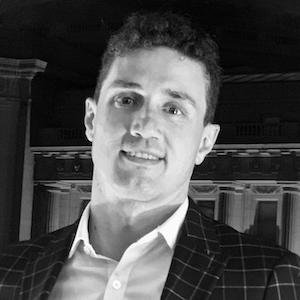 Quinn da Matta
Senior Producer
Quinn da Matta is the Senior Producer at Aspire Artists Agency Inc. representing its award-winning roster to his client base that includes Sony, FOX, Disney, ABC, Freeform, OWN, and Nickelodeon to name a few.
Quinn received his Bachelors of Arts in writing, editing, and directing from The South African School of Motion Picture Medium and Live Performance. Upon graduation he worked for a non-profit, directing and producing public service announcements for health care organizations in areas most affected by the HIV/AIDS pandemic.
In 2006 he joined Clearwater, a content marketing agency as Head Writer/Director in Johannesburg, South Africa; where he created over 250 promotional spots for international brands like Grey's Anatomy, Desperate Housewives, Pushing Daisies, The Tudors, Ugly Betty, Prison Break, and major film imports. The following year that work received 9 Promax and 2 PromaxBDA awards, and his dedication to his craft was rewarded with The Rocket (Young Director) Award.
Quinn is a diverse international award-winning writer, director, and editor with over 20 years of experience in the motion picture industry. Originally from a remote farm in South Africa, he decided to follow his dreams and immigrated to the United States in 2010, where he worked as a Producer at The Ashy Agency. Six years later, he joined Aspire Artists.
Aspire Artists Agency
Subscribe and stay informed!